L'associazione di volontariato Incredere ha realizzato a Zagarolo, a Wiki Hostel, le attività del progetto "You(th) 4 Europe". Il progetto è stato finanziato nell'ambito del programma europeo Erasmus+ e consisteva in uno scambio di giovani multilaterale, concepito e realizzato con l'impegno di giovani provenienti da 8 paesi: Spagna, Croazia, Repubblica Ceca, Turchia, Bulgaria, Slovacchia, Romania e Italia. L'obiettivo principale del progetto è stato quello di offrire ai giovani l'opportunità di saperne di più su dell'Unione europea, i paesi dell'UE, i valori dell'Unione europea, le istituzioni dell'UE e quali sono le istituzioni facendo per i giovani.
Maggiori informazioni: incredere.weebly.com  –  project agenda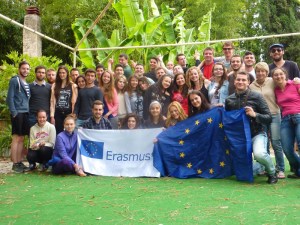 You(th)4Europe project was powered by Incredere no profit organization on the Erasmus+ european programme. The project was hosted by NoBorder onlus at WIki Hostel. The project was a multilateral youth exchange conceived and realized with the efforts of young people from 8 countries: Spain, Croatia, Czech Republic, Turkey, Bulgaria, Slovakia, Romania and Italy. The main aim of the project was to offer young people the opportunity to know more about European Union, EU countries, EU values, EU institutions and what are the institutions doing for young people.
More info: incredere.weebly.com  –  project agenda