Sostieni l'associazione No Border e la Wiki Family!
Aiutaci a raccogliere fondi per co-finanziare le attività con il 5×1000 e non solo, aiutaci a recuperare materiali e strumenti per realizzare le attività. Siamo sempre alla ricerca di materiali per organizzare e allestire accoglienti spazi di socialità e alternativa culturale, e ambienti inclusivi adatti a persone di ogni genere ed età 😉
Indica al/la tu@ commercialista di inserire nel riquadro della dichiarazione dei redditi dedicato al "sostegno del volontariato e delle organizzazioni non lucrative e di utilità sociale" il codice fiscale: 97297280154
Sostieni No Border e la Wiki Hostel Family  con il 5×1000! E' facile e non ti costa nulla, ma sarà per noi un grande contributo utile a sostenere le nostre attività ed iniziative, aiutandoci a mantenere aperti i nostri spazi di socialità e alternativa culturale e moltiplicare la nostra azione!
No Results Found
The page you requested could not be found. Try refining your search, or use the navigation above to locate the post.
Come funziona il 5x1OOO? Per chi riceve il CUD dal datore di lavoro e non deve fare dichiarazione redditi perchè non ha altre entrate: all'interno del modello in 4° pagina c'è la scheda per la scelta della destinazione del 5×1000, si deve firmare nel riquadro che interessa, quindi il primo a sinistra dove dice "sostegno delle organizzazioni non lucrative di utilità sociale delle associazioni di promozione sociale ecc….", si firma e subito sotto c'è una casella dova va inserito il codice fiscale dell'associazione a cui si vuole devolvere. IL CODICE FISCALE E' 97297280154 va inserito solo il codice fiscale senza mettere altro, poi la scheda va firmata in fondo nel riquadro ultimo dove si dichiara di non dover presentare altra dichiarazione del reddito.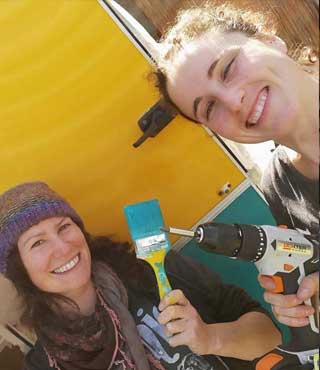 Aiutaci a trovare i materiali per allestire in modo green e creativo gli spazi di socialità outdoor del Social Club dell'associazione No Border! Per il circolo interculturale nell'oasi di Wiki Hostel  e per gli Open Day e AgriSocialLabs sul campo di Pantasema,...